UFC officially strips champion of belt, makes vacant title bout for UFC 214
UFC didn't mince any words in an announcement early Monday morning, making it clear that the first-ever UFC women's featherweight Champion, Germaine de Randamie, was being stripped of her title due to her unwillingness to defend the belt against the baddest woman on the planet, Cris "Cyborg" Justino.
After her controversial win over Holly Holm, de Randamie will now lose the belt and Cyborg will battle against Megan Anderson for the vacant title at UFC 214 on July 29 in Anaheim, California.
Via ESPN:
"UFC has informed Germaine de Randamie and her management team that she is being removed as the women's featherweight champion due to her unwillingness to fight the No. 1 ranked contender, Cris 'Cyborg' Justino," UFC said in a statement. "UFC maintains that any champion is expected to accept fights against the top contenders in their respective weight classes in order to maintain the integrity of the sport."
De Randamie won the featherweight belt in New York back in February at UFC 208. It was a controversial decision after she landed two strikes after the bell, but was never docked a point, only warned for the infraction. She went on to win by decision: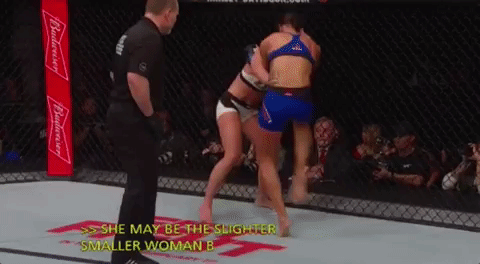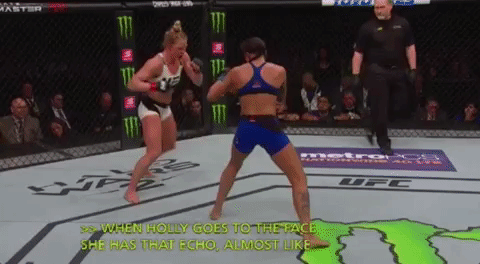 Cyborg (17-1) has won both of her UFC bouts by TKO and has established herself as one of the most ruthless fighters in MMA today.
Her opponent, Anderson (8-2), is the current Invicta featherweight champion. She has won her last four fights by TKO or KO. Anderson's only two career losses came on a decision and submission.
The July co-main event should be an absolute war alongside Jon Jones' showdown with Daniel Cormier.